Personal Online Bill Pay
Welcome to Siuslaw Bank's Personal Bill Pay information page.  Access to Personal Bill Pay services can be reached through your Personal Online Banking profile.  Most payments will be made using ACH, which reduces the average electronic transaction from three business days to two.
For a VIDEO DEMO on how to use Siuslaw Bank's Personal Online Bill Pay, click on the link below: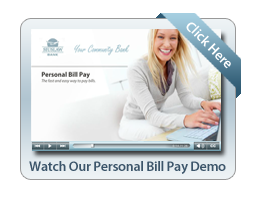 For Help with Personal Bill Pay
Need Help With: Checking the status of a payment, stopping a payment, need additional instructions on using the service, or just have general questions about paying bills
Call Customer Support 1-855-541-8849 between the hours of 4:00 AM – 10:00 PM
Need Help With: Accessing your Bill Pay profile or Personal Online Banking.
Call Siuslaw Bank 541-342-4000 between the hours of 8:00 AM – 5:30 PM Monday through Friday.
Benefits of Personal Bill Pay
Convenience: Pay Bills from any PC whether you are at home, at work, or on the road.
Security: Get advanced safety and security by paying your bills online.
Time Savings: Login to your online banking and pay bills with a few clicks of the mouse
Integrated: Bill Pay has now been integrated with your online banking so you can see your balance, payments that have cleared, and pay bills – all from the same screen.
It's Free
 Personal Bill Pay Features
Most Payments are made electronically

Pay bills from your Personal Online Banking Landing Page

Note - Must have Online Banking to do Siuslaw Bank Bill Pay.
 Enroll in Personal Bill Pay
Step 1: You will need to have a Personal Online Banking profile before attempting to setup your Personal Online Bill Pay service.  For steps on setting this up, please go back to the siuslawbank.com Home Page.  Hover over the Personal Online Banking tab, and click on the online banking option.  On this page you will find instructions for setting up your profile.
Step 2: To begin setting up your Personal Bill Pay profile, login to your Personal Online Banking.  From the landing page, hover over the gold List of Accounts button.  When your accounts appear move your cursor over the one you want to pay bills from.  Now, move your cursor to the right and click on the option for Bill Pay.
Step 3: A Welcome Page will appear, you will then need to fill out the enrollment form that appears.
Step 4: Now just follow the prompts to completion.
For a written guide on how to use Bill Pay, click here:  Personal Bill Pay Manual
For VIDEO DEMO on Siuslaw Bank's Popmoney, click on the link below: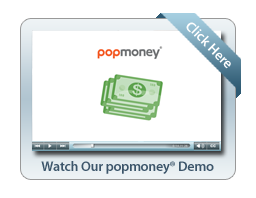 To learn more about Popmoney, click here:  Popmoney Manual
To learn more about Request Money, click here:  RequestMoney Program