Security Center
Siuslaw Bank is committed to the highest standards bank security. We use encryption technology and protect our systems and networks with Firewall systems. Our employees have limited access to systems and data based on their job requirements. 
If you suspect any of the following: 
Fraud activity
Unauthorized Check/Paper Draft Activity
Unauthorized ACH Withdrawal
Unauthorized Debit Card Transaction
Unauthorized Wire Transfer
Lost or Stolen Checks
Lost or Stolen Debit Card or ATM Card
Please contact us immediately at 541.342.4000 or visit us at one of our locations.
Click here for more information on Siuslaw Bank's Privacy Statement.
Identity Theft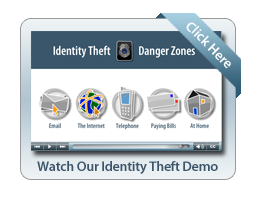 Identity theft is a real concern to all of us in today's world.  One's personal information can be comprised from online fraud, phishing, hoaxes, and spam.  Don't reveal personal identifying information unless you are sure of how it will be used.  Some tips on how to prevent identity fraud.
Guard your mail by depositing your outgoing mail in post office collection boxes or at your local post office.
Put secure passwords on your credit card, bank and phone accounts.
Use strong passwords and do not give anyone your password. 
Delete Spam without opening it.  If it turns out to be something safe it can be sent again. 
Keep items with personal information in a safe place.  Shred your charge receipts, copies of credit applications, insurance forms, physician statements, bank checks and statements that you are discarding, expired charge cards and credit offers you receive in the mail.
Maintain current and accurate records of all credit cards in your name, along with address and phone numbers in a secure place in the event your wallet or purse is lost. Contact credit card companies immediately and ask for notification of excessive inquiries into your credit records.
Check your credit report once a year to make sure it is accurate and includes only activity you have authorized.  
To obtain a copy of your credit report, go to:
Credit Bureaus
Equifax – www.equifax.com
Report Fraud:   800-525-6285
Order Report:   800-685-1111
Write:   P.O. Box 740241
Atlanta,GA30374-0241
Experian – www.experian.com
Report Fraud:   888-397-3742
Order Report:   888-397-3742
Write:   P.O. Box 2104
Allen,TX75013
TransUnion-  www.tuc.com
Report Fraud:   800-680-7289
Order Report:   800-916-8800
Write:   P.O. Box 1000
Chester,PA19022
Debit & Credit Card Fraud
Debit cards and credit cards have become the most convenient form for purchasing our every day needs. They have replaced the actual need to carry cash and should be treated like cash. With the ever-increasing volume of debit cards and credit cards so has fraud.
For information on the Top 10 things you should know about credit, debit and pre-paid cards, go to:  Top 10 Things to Know about Credit, Debit and Pre-Paid Cards
You should never loan your cards to anyone.
Carry only the cards you use frequently.
Never leave your wallet or purse in your vehicle.   
Internet has altered America's lifestyle by enabling people from all walks of life to bring entire libraries, entertainment venues, post offices and financial centers to the home, workplace and shirt pocket. The biggest impact is how we shop now. The Internet is the most convenient way to purchase everything from groceries to houses. The ease and selection that the Internet provides to shoppers has changed the face of retailing. You can go to the retailer's website to make a selection without leaving your chair.
Learn as much as possible about the product and seller.
Understand the retailers' refund policies.
Choose a secure password to protect account information.
Use a secure checkout and payment process.
If an offer sounds highly suspicious or too good to be true, it probably is