Mobile Banking
ATMs never close. Why should your bank?  Siuslaw Bank's mobile banking app is now available for Apple and Android devices.  Our app includes the following features to make your day-to-day banking activities simple and easy: Doing your banking on the go has never been so convenient.
For a Video Demo on how to use Siuslaw Bank's Mobile Banking, click on the link below: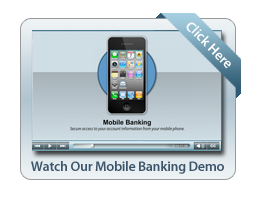 Benefits of Mobile Banking
Convenience:  Mobile banking is quick and easy.
Time Savings: Manage your finances anytime, anywhere.
Individualization: Our mobile banking app is made specifically for your device, giving you fast and free access to maximize your experience.
Mobile Banking Features
Display account balances.
View transaction history, including recent activity, transaction descriptions, check numbers and amounts.
Complete funds transfers.
Pay bills using your Bill Pay service setup.
Find available ATMs.
 How to Enroll
It's easy to enroll in mobile banking! Start by logging into your personal online banking profile.  Under the "Options" section, choose to enable "Personal Mobile Access."  Then, download the app through iTunes or Google Play and launch the application. Our participating carriers include (but are not limited to) AT&T, SprintPCS, T-Mobile®, U.S. Cellular®, Verizon Wireless, MetroPCS.